Fillers & Injectables
Botox, Fillers and Cosmetic Injectables for Skin Restoration and Rejuvenation
There is no treatment for slowing down the aging of skin, however, at Cayce Medical Spa there are methods for reducing and correcting the effects time does have on the elasticity of your skin. Our medical spa offers several different options for cosmetic injectables, aimed to stimulate youthful skin agents such as collagen as well as correcting skin elasticity. Cosmetic injectables offer a convenient and quick solution to getting rid of wrinkles, fine lines and excess skin. With minimal time commitment, low risks and instant results, our team will have you leaving our medical spa feeling like your best self. Continue reading for our options for cosmetic injectables.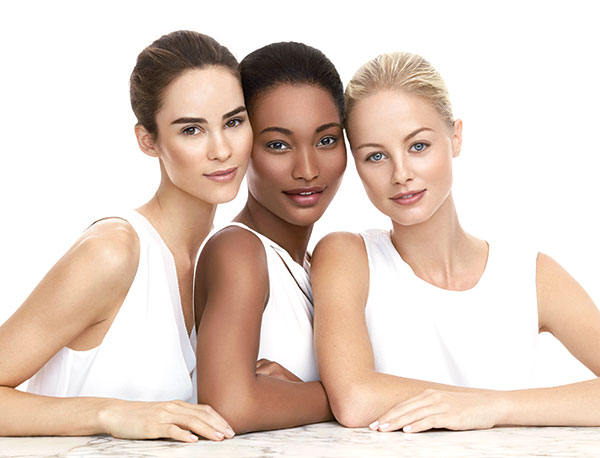 Botox Cosmetic
Years of squinting or frowning can cause your skin to furrow and crease. The older you get, the less elastic your skin becomes, resulting in severe frown lines, even when your muscles aren't contracting. Botox Cosmetic is a nonsurgical treatment that helps reduce the appearance of lines and wrinkles. Results can be expected to last 3-4 months.
If you have lines in your forehead like this Botox Cosmetic injections will give your forehead a smooth, wrinkle free appearance.
Botox Cosmetic injections to the frown lines, 11s, glabella region can give you a more relaxed look by relaxing these muscles and removing these lines.
Soften your crows feet lines with Botox Cosmetic to give you a more youthful appearance.
Botox Cosmetic injected above your upper lip can lower your lip line to help cover your gums and push your upper lip out giving the appearance of a fuller upper lip.
Cosmetic Fillers
Juvederm Fillers are FDA approved hyaluronic acid material that we use to add volume and lift to various areas in the face. Because we use hyaluronic acid fillers, it is a more natural product that moves with your face.
As you age, the cheeks may flatten and the skin may begin to sag. This is caused by natural loss of age-related midface volume loss. Juvederm Voluma is designed to add volume beneath the skin's surface, which provides lift and contour to the cheek area. Voluma can also be used to create a more defined chin and jaw line. Voluma is designed to last up to 2 years.
Juvederm Vollure is injected into the areas of facial tissue where moderate to severe facial wrinkles and folds occur. This includes the "parentheses lines" around the nose and mouth and the tear troughs under the eyes. Vollure is designed to last up to 18 months.
Juvederm Volbella or Juvederm Ultra are designed to augment lips and correct perioral or "lipstick lines". Lip injections can last up to 12 months.
Filler Reconstruction
We perform filler reconstruction services for patients who have had hyaluronic acid based fillers elsewhere and would like to change the appearance of the filler they have. We will dissolve your current filler in our office and inject new filler for the look you desire.
Kybella Injectable Cosmetics
Improve your profile and facial symmetry with Kybella. This FDA-approved injectable medication is tailored to improve the appearance of moderate to severe fat beneath the chin by permanently destroying fat cells in the treatment area. This injection, formulated with deoxycholic, is administered by our licensed Dermatologists. Deoxycholic is an element found in the body that has the ability to break down fat cells. The fat in your chin is naturally metabolized by the body over a period of about 4 weeks. The number of treatments needed will depend on the volume of fat in the chin. The end result is natural fat reduction as well as a slimmer appearance in the face.
Looking for more options for facial restoration?
Indulge yourself in our spa services and treat yourself to a day of relaxation and rejuvenation, because you deserve it.