Injectables
Botox, Fillers and Cosmetic Injectables for Skin Restoration and Rejuvenation
There is no treatment for slowing down the aging of skin, however, at Cayce Medical Spa there are methods for reducing and correcting the effects time does have on the elasticity of your skin. Our medical spa offers several different options for cosmetic injectables, aimed to stimulate youthful skin agents such as collagen as well as correcting skin elasticity. Cosmetic injectables offer a convenient and quick solution to getting rid of wrinkles, fine lines and excess skin. With minimal time commitment, low risks and instant results, our team will have you leaving our medical spa feeling like your best self. Continue reading for our options for cosmetic injectables.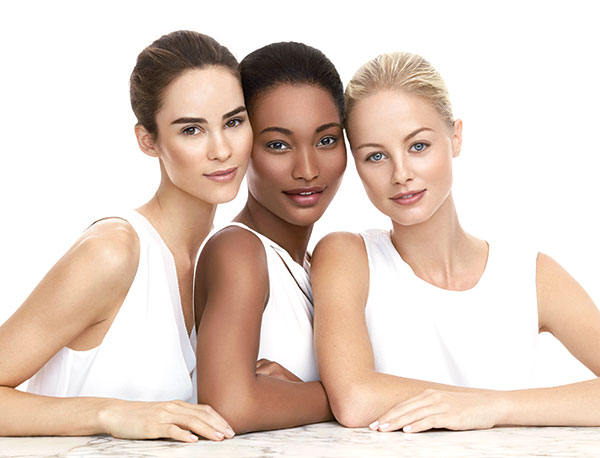 Botox Cosmetic
Years of squinting or frowning can cause your skin to furrow and crease. The older you get, the less elastic your skin becomes, resulting in severe frown lines, even when your muscles aren't contracting. Botox Cosmetic is a nonsurgical treatment that helps reduce the appearance of lines and wrinkles.
Results last up to 4 months
No surgery
No recovery time
Botulinum toxin type A, also known as Botox cosmetic, is a purified substance derived from a bacteria that blocks the nerve signals from the brain to the muscle. Botox cosmetic is injected in small amounts into specific areas of the face, causing the muscles to relax. Botox cosmetic reduces the appearance of unwanted facial lines and wrinkles and takes just a few minutes. There is no "downtime" or prolonged recovery period for Botox cosmetic and results will be noticeable as little as two weeks after the procedure. The results of Botox cosmetic will generally last about 3 to 4 months before the effects gradually fade and muscle action returns. Side effects are minimal and can include soreness or mild bruising around the area of Botox cosmetic injection.
Cosmetic Fillers
Fillers are FDA approved synthetic materials that we use to treat wrinkles, lines and unwanted folds in facial skin. Tremendous advances have been made in this area. Compared to injecting collagen in the 1990′s, we now have safer, longer-lasting products and improved injection techniques. Some products even stimulate your own body's collagen resulting in even longer improvements. Fillers are often used in combination with other cosmetic skin treatments.
We used to concentrate on filling in lines with these products, like spackling cracks in drywall, but the newest methods focus on restoring volume.
As the face ages we lose soft tissue (and even bone) particularly in the mid-face, resulting in overlying lax skin. A skillfully injected filler in the mid face can 're inflate' or naturally restore mid and upper facial volume and turn back time 5-15 years.In our office, Dr. Cayce and Dr. Mills customize every treatment to particular patient wants and needs. Their product line of choice is hyaluronic acid (HA, brand names: Juvederm®). Many times we use a combination of products during a session or throughout your visits with our office.
A typical appointment is about an hour long, as it includes patient consent and instruction, photographs, topical numbing, the injection itself, and post-care. Patients normally are able to return to work or home in good sorts and able to wear makeup over the areas treated immediately, and after 'taking it easy' for the rest of the day able to go about their normal activities.
We are highlighting the newest product we have in our inventory, Juvederm Vollure® XC, Juvederm Volbella® XC, and Juvederm Voluma® XC. Like other HA fillers, they contain a modified HA, derived from a naturally occurring complex sugar. Their unique Vycross technology allows for the restoration of volume in a natural looking way while providing longer-lasting results and less swelling.
Schedule an in-office consultation with our esthetics team and we will customize a treatment plan specific to your needs. Call (573) 234-1000.
Voluma® XC – Wrinkles and lines aren't the only signs of aging. Over time, age-related volume loss can cause the cheeks to flatten and the skin to sag. Juvederm Voluma® XC is designed to add volume to lift and contour the cheek area.
Vollure® XC – Aging, genetics, and environmental factors like sun exposure can cause parentheses lines to become more visible. Juvederm Vollure® XC subtly smooths these lines to deliver results that last.
Volbella® XC – Some women may wish to add subtle volume to their lips; others may want to soften the appearance of their vertical lip lines. Unwanted lines such as these are often caused by factors such as sun exposure or repeated muscle movement. Juvederm Volbella® XC adds subtle volume to lips and soften the lines around them.
Kybella Injectable Cosmetics
Kybella is the first and only FDA-approved injectable treatment to improve the appearance of moderate to severe fat beneath the chin by physically destroying fat cells in the treatment area.
Submental fullness can impact men and women and can be influenced by several factors such as genetics, weight gain and aging, and can be resistant to diet and exercise. According to a 2015 survey by the American Society for Dermatologic Surgery, nearly as many aesthetically-oriented consumers are bothered by submental fullness (67%) as by lines and wrinkles are the eyes (69%).
When injected into subcutaneous fat, Kybella causes the destruction of fat cells. Once destroyed, those cells cannot store or accumulate fat.
Learn more about Kybella by visiting www.mykybella.com.
Looking for more options for facial restoration?
Indulge yourself in our spa services and treat yourself to a day of relaxation and rejuvenation, because you deserve it.