Dermal Fillers & Injectables
Achieve Your Best You with Botox and Dermal Fillers from Cayce Medical Spa
There is no treatment for permanently slowing down the aging process of the skin, however, at Cayce Medical Spa there are variety of available methods for reducing and preventing the effects that aging has on the overall health of your skin. We offer several different options for cosmetic injectables and injection treatments aimed to stimulate youthful skin agents such as collagen as well as correcting skin elasticity for a smoother, fresher look.
Cosmetic injectables, such as Botox and dermal fillers, offer a non-invasive approach to the treatment of age-related volume loss and moderate to severe lines. With minimal time commitment and low risks, our professional team will have you leaving our medical spa feeling like your best self. Continue reading for more information on our options for cosmetic injectables.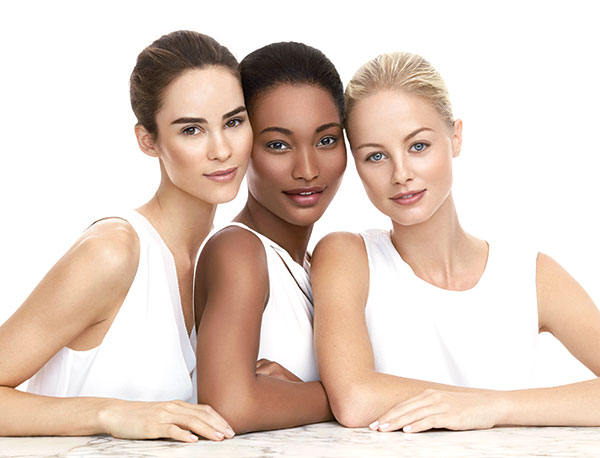 Botox Cosmetic
Look like yourself with fewer lines. Only Botox Cosmetic is FDA-approved to temporarily make moderate to severe frown lines, crows feet and forehead lines look better. If you are bothered by these lines, you're not alone. In a recent survey, men and women were asked which areas of the face they would treat first and these were among the top concerns.
We first perform a facial assessment. Based on your needs and desired outcome, we then determine your optimal treatment plan.
Botox Cosmetic is a quick, 10-minute treatment that is easy to fit into your busy schedule. It requires minimal downtime and allows you to return to your daily routine after leaving our office.
Worry Lines on the Forehead
If you have deep, horizontal "worry" lines across your forehead like this like in the photo above, Botox Cosmetic injections can be one of the best wrinkle treatment options to give your forehead a smooth, wrinkle-free appearance.
Frown Lines Between the Eyebrows
Botox injected into frown lines between the eyebrows - also known as the "11s" or the "glabella region" - can give your face a more relaxed look by physically relaxing the muscles located in this area and reducing the appearance of noticeable lines.
Crows Feet Around the Eyes
Soften crow's feet lines around your eyes with Botox Cosmetic to give you a refreshed look.
Upper Lip Injections
Botox Cosmetic injected above your upper lip can lower your lip line to help correct a "gummy" smile. It also can be used around the mouth to create a fuller-looking lip, otherwise known as the "lip flip."
Cosmetic Fillers: Lift, Smooth and Plump Lips, Cheeks, Jawline and More
DAXXIFY™
Daxxify is FDA-approved to help smooth moderate to severe lines between the brows. It is the only long-lasting frown line treatment powered by a peptide with results that last on average 6 months and up to 9 months for some patients.
Juvéderm Injections
Juvéderm fillers are created with an FDA-approved modified form of hyaluronic acid (HA) material that we use to smooth parentheses lines and plump the lips.
JUVÉDERM® VOLUMA®
As you age, your cheeks may start to flatten and your skin may begin to sag. This is often caused by the age-related and natural loss of midface volume. Juvéderm Voluma is designed to add back volume beneath the skin's surface, which works well to provides lift and contour to the cheek area. This filler can also be used to create a more defined chin and jawline. Voluma is designed to last up to 2 years.
JUVÉDERM® VOLLURE®
Juvéderm Vollure is injected into the areas of facial tissue where moderate to severe facial wrinkles and folds occur. These areas include the "parentheses lines" - or "nasolabial lines" - around the nose and mouth and the tear troughs under the eyes. Vollure is designed to last up to 18 months.
JUVÉDERM® VOLBELLA®
Juvéderm Volbella or JuvédermUltra injections are designed to augment your lips and correct perioral or "lipstick" lines. Lip injections from the Volbella can last up to 12 months.
JUVÉDERM® VOLUX™ XC
Juvéderm Volux is now FDA-approved to add volume to improve lost definition in the jawline for patients with moderate to severe loss—with lasting results.
RHA
®
 Collection Of Designer Fillers
The RHA® Collection is made with a gentle manufacturing process that helps preserve the natural structure of the hyaluronic acid, allowing it to more closely resemble the natural hyaluronic acid in your skin. There are three formulations in the RHA® Collection, designed to be resilient enough to adapt to your facial movement, which may provide a more natural look at rest and in motion. 
Filler Dissolving and Reconstruction
At Cayce Medical Spa, we perform filler reconstruction services for patients who have had hyaluronic-acid-based fillers elsewhere and would like to change the appearance of the filler they have. We will dissolve your current filler in our office and inject new filler for the look you desire.
Kybella Injectable Cosmetics
Improve your facial profile, slim down the "double chin" area and achieve more facial symmetry with Kybella. This FDA-approved injectable medication is tailored to improve the appearance of moderate to severe fat beneath the chin by permanently destroying fat cells in the treatment area.
This injection, formulated with deoxycholic, is administered by our licensed dermatologists. Deoxycholic is an element found in the body that has the ability to break down fat cells. The fat in your chin is naturally metabolized by the body over a period of about 4 weeks. The number of Kybella treatments needed will depend on the current volume of fat in the chin. The end result of using Kybella injections is natural fat reduction as well as a slimmer appearance in the face.
Ready to learn more about the benefits of injectable cosmetics at Cayce Medical Spa?
Schedule an in-office consultation with our esthetics team, and we will customize a treatment plan specific to your needs. Call us at (573) 234-6930 or contact us online today!